Kathalaya Inc Pvt. Ltd
Kathalaya established in 2007 is focused in developing reading culture among children. It has provided its service to more than 2.5 million children in more than 8000 schools of Nepal. Kathalaya has grown from small organization and currently it has 40 regular and 30 additional indirect team working under its umbrella. It has published more than 300 titles locally and in partnership with International publishers. Kathalaya has been successfully acquired children titles right from renowned International publishers such as Scholastic, Usborn, Gyldendal, Hachet UK, Viking US and many more.Books contains different categoreis like Children's Book , picture book , children fiction book , collection of stories , decodable books. It has been working in developing reading culture, library establishment, children literature promotion as well as capacity building of authors, illustrators and editors.
WeRead :- Nepal's First eBook Application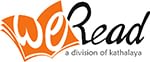 It has also started WeRead mobile app for Anroid and iOS to promote Nepalese book Worldwide.WeRead is an open platform for all publisher to publish eBook version of their Printed and non printed book. Author and publisher can upload themself their written books . Weread app contain short story book ,fiction book ,novels, non fiction, biography, poetry ,facts etc The team is working on Amazon Kindle device. It has started selling books in International platforms like Amazon and Kobo.
Our partner publisher from around the world.
+9779851219040 , 01-5366430, 01-5350076
Kathalaya Inc © 2018 All Rights Reserved